Events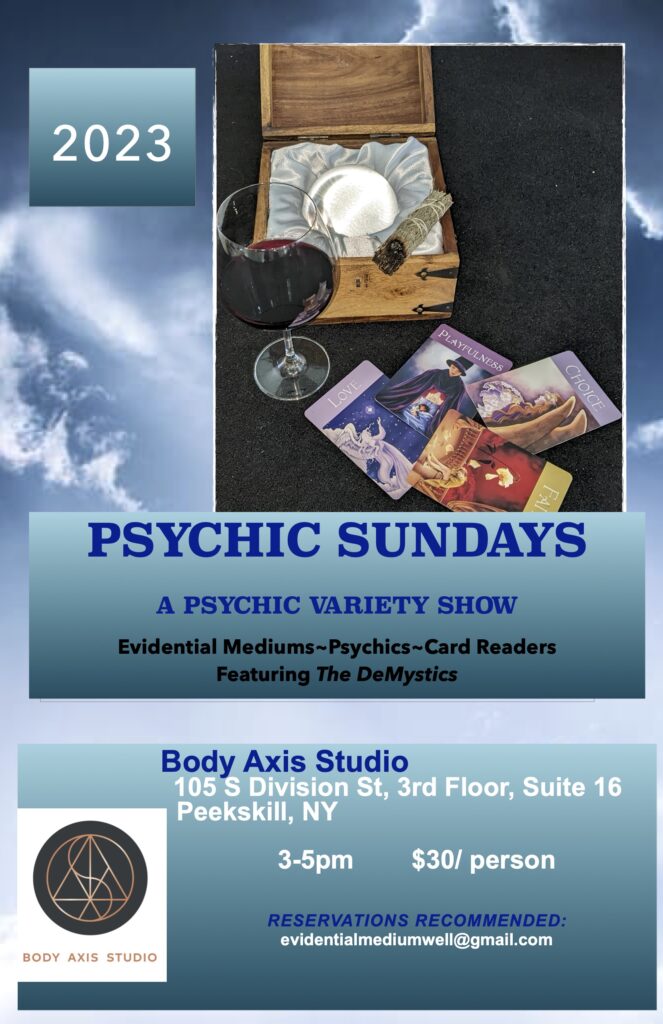 PSYCHIC SUNDAYS ~ A Psychic Variety Show – Fall 2023
Sept 10 & 24, Oct 22, Nov 5 & 19, Dec 3 & 17
3-5pm
at
Body Axis Studio
105 South Division St, 3rd Floor, Ste 16
Peekskill, NY
https://www.bodyaxisstudio.com/
Psychic Sundays is a psychic variety show where evidential mediums, psychics, card and palm readers gather in a casual, intimate, healing message circle where a small audience (25 people maximum) receive communications and guidance from The Spirit World.
Featuring The DeMystics: Priscilla Keresey, Jennifer Jiles, Karen Breslin, and Theresa Turetzsky
With Special Guests: Carla Blaha, Stacey Decea, Shelley Standish & Leslie Lambertson.
$30/ person — Reservations recommended:
October 26, 2023 @ 7pm
The Aisling Center
990 McLean Avenue
Yonkers, NY 10704
Details TBD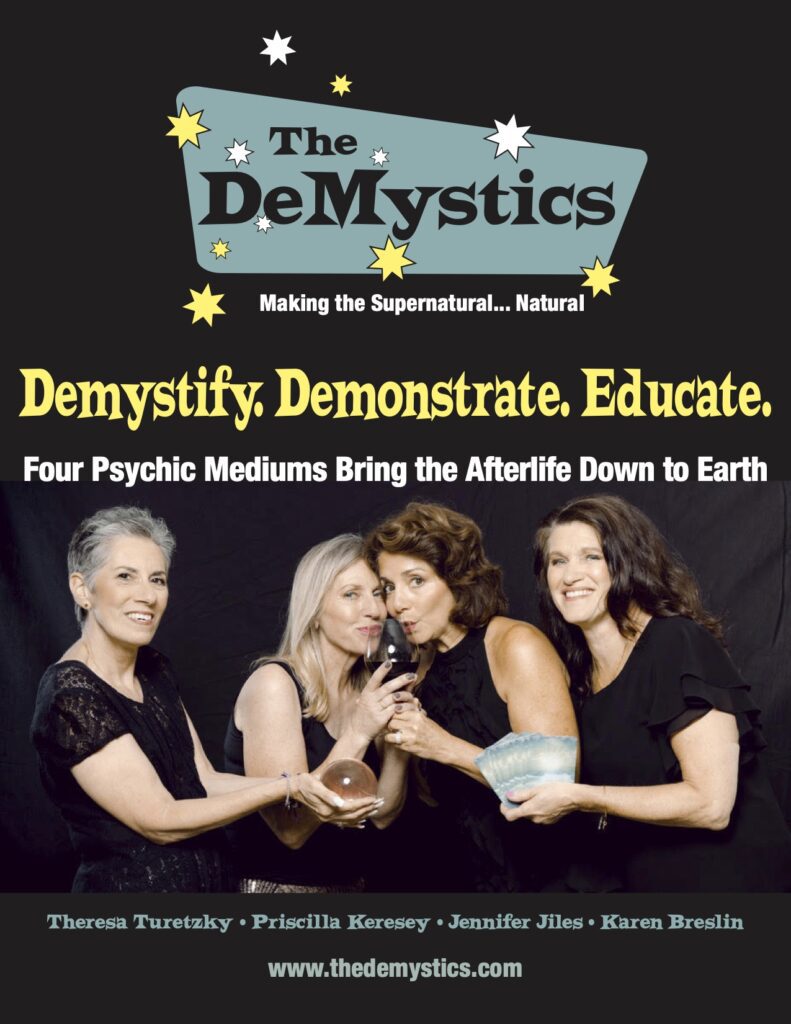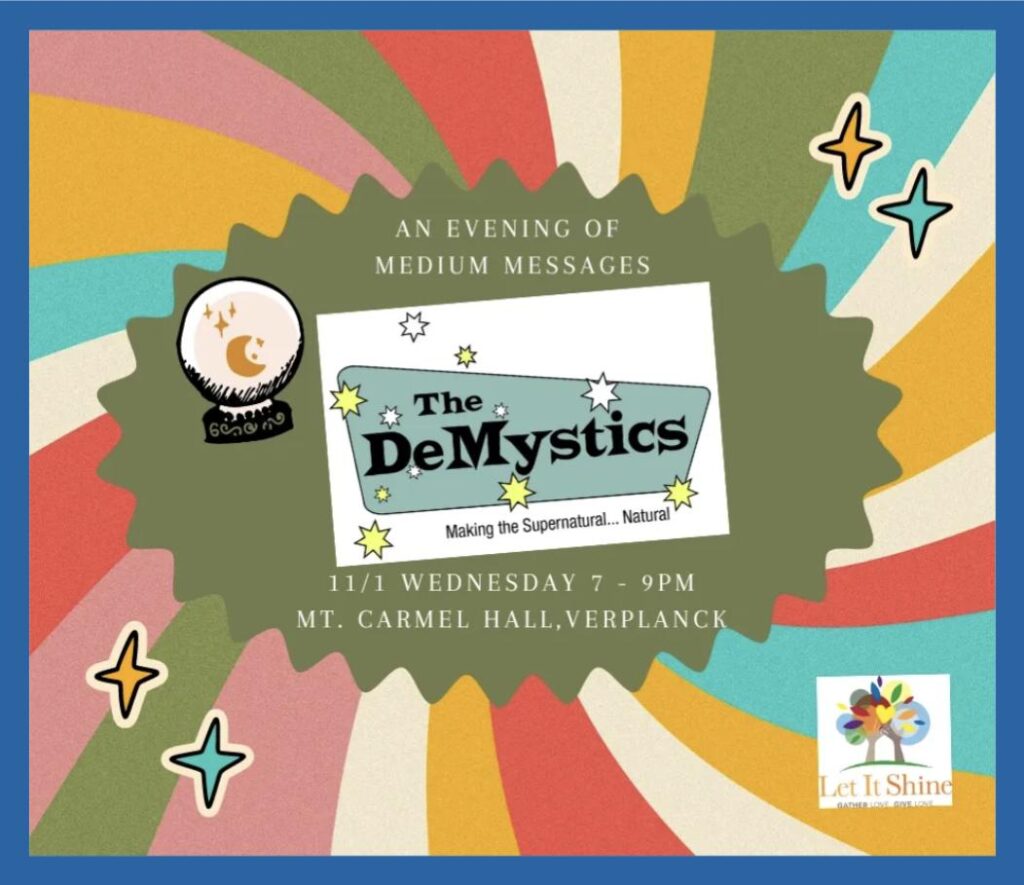 LET IT SHINE BENEFIT– Gathering Love and Giving It Away
The DeMystics connect you with your loved ones in spirit while giving back to the community with kindness.
Nov 1, 2023 @ 7pm
Mt. Carmel Hall
155 Highland Ave
Verplanck, NY
$40 per person
All proceeds go to Let It Shine
Tickets: https://letitshineonline.com/
December 2, 2023
2-3:30pm
Fife' N Drum Restaurant & Inn
53 Main St, Kent, CT
Enjoy delectable food and drink in the historic Fife' N Drum Restaurant in the quaint town of Kent, CT, while The DeMystics summon your loved ones in spirit to join you for an afternoon of healing, love, and connection.

$40 per person
Each ticket includes 1 Glass House Red, White or Rose Wine OR Beer and "Munchie" Snacks (Hummus and Chips/Caramel Crunch Popcorn/Baked Cheesy Spinach Balls). Full menu available for purchase.
RESERVATIONS: [email protected]
---
Past Events…coming soon